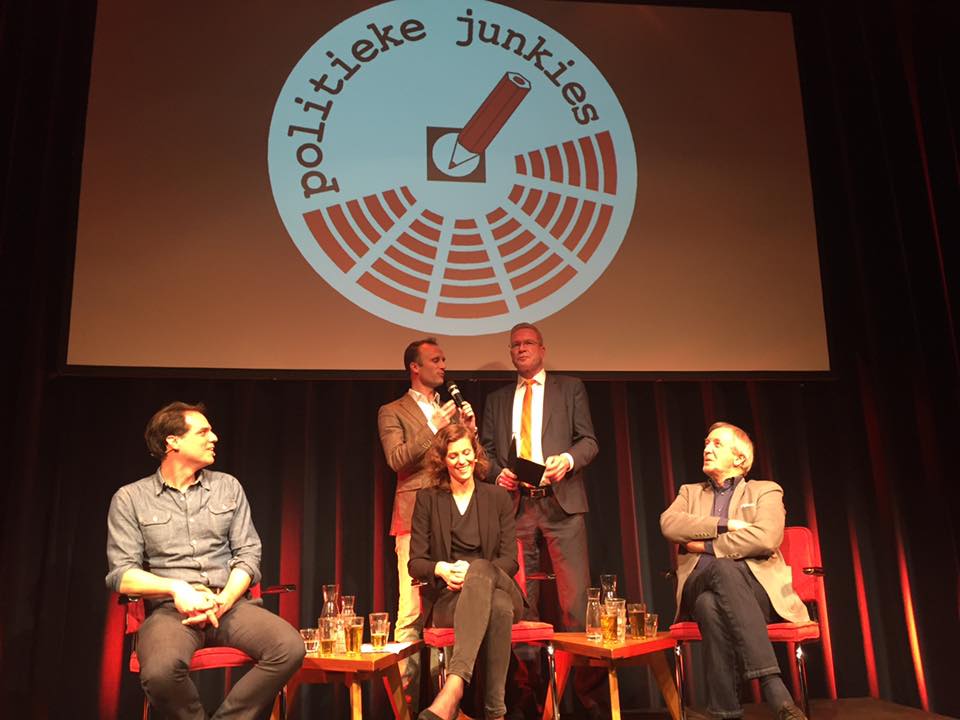 Foto: Jaap Jansen
Politieke Junkies is terug! Op vrijdag 14 april in De Balie en op NPO Politiek: een nieuwe show met in het panel Sheila Sitalsing (de Volkskrant), Marike Stellinga (NRC) en nieuwkomer Jeroen Stans (BNR Nieuwsradio). Het juryoordeel is in handen van het nieuwe – maar toch ook weer niet zó nieuwe – GroenLinks-Kamerlid Tom van der Lee. Dit wil je niet missen!
Koop hier je kaarten.
---
Politieke Junkies!
Vrijdag 14 april 2017, 20:30-22:00
De Balie, Amsterdam
Kaarten koop je hier!
Of kijk mee via NPO Politiek of de livestream van De Balie.